A good motivation is what is needed: compassion without dogmatism, without complicated philosophy;
just understanding that others are human brothers and sisters and respecting their human rights and dignities. That we humans can help each other is one of our unique human capacities.
~His Holiness the Dalai Lama
We have entered a time where our minds are no longer our own. A Rights of Mind offers us freedom from synthetic telepathy and disconnects artificial intelligence as the directive of our lives.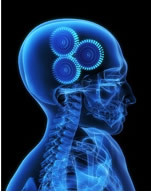 When external information creates within us ripples of confusion about who we are, our direction in life, we move into self-doubt. Doubt produces fear in the unknowing and fear is the great self-abnegator. Feeling powerless is a response to fear. Anger is a response to feeling powerless. The illusion of powerlessness cuts us off at the Soul in surrendering our identity to something "other."  This other that denies the truth of our authentic Self – our Self-conscious Spirit, uses synthetic telepathy and artificial intelligence to heist individual and collective mind streams from the realities of Soul consciousness.

It is not always so easy to see this pattern or do the inner work to arrive at this fact, nor to think wholly for ourselves without others opinions or intrusions that guide us away from our inner knowing.  Yet, if we monitor our thoughts and question the outer seeming of things and any philosophies that perpetuate imbalanced living before they are readily embraced as our own, we can step back to review the picture. Here we use discernment as to what is real to that which is psychologically imagined or projected to us. Sometimes what we think is actually imagined, is real and what appears real is a projection of the imagination or synthetic telepathy created by mind shaping technologies.
We live in a period in history where realities and timelines merge in the 3-D experience through technologies invisible in everyday life and where the information from those channels creates ripples of confusion. Throughout the veins of culture negative thoughts, faulty perceptions, and disruptive feelings play out into aberrations of all kinds. These aberrations slowly become the new normal and collectively we lose common sense and succumb to fear brackets. Fear brackets are an energetic harness that constricts inner knowing producing self-doubt, confusion and thus, self forgetting perpetuating the cycle into a concretized pattern.
We must take note that psychological imaginings are implanted by external injections of fear – terror variegated by external interests in keeping the collective mind "free to roam in a box" of a particular systems template or manufactured psychological paradigm perpetuated by psychopaths. For some, the box of "others" agendas are entirely cozy with no thought to venture beyond its confines. While still some attempt to think outside the box, but hurts the head to stretch the intellect making it easier to attach our attention to others ideas, to the latest technology, spiritual fad out there, or a superficial impulse, a saviorship agenda, a social meme. We clutch the vice that sounds terrific enough to stimulate the lethargic mental body into "simulation." With no actual quickening in the stream of thoughts, attention is slowed, mis-placed and redirected into bytes. People are fed stories. Everyone loves stories and the great Lie is propagated, as the agenda moves forward pushing humanity into greater servitude, into a greater well of ignorance and automaton.
It is time we create a rights of mind.
Alisa Battaglia©2010-2018